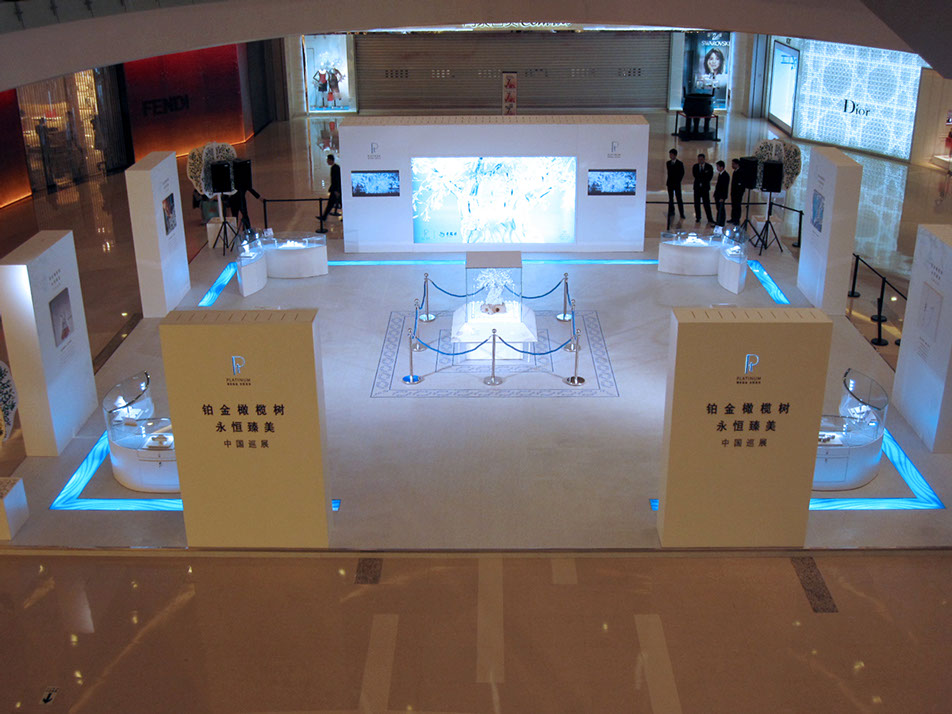 Olive Tree event PGI
120m² - Travelling event
Shanghai, Hangzhou, Nanjing
The Platinum Guild needed event & design space for a platinum and diamond sculpture of an olive tree. This travelling event had to have a design that was modular, easy to set up, reflect the values of Platinum and help tell the story of the olive tree sculpture.
Following the client's brief, our now partner, John Abbate, developed a concept of modern temple inspired by the Mediterranean, Italy where the sculpture originated. The earth elements of marble stone and water design graphics complimented the central element of Pt metal. Shadows of olive tree branches were hand painted to the monolith walls. Reiki healing music played in the background making the stand a transcendental experience of which to view the sculpture and understand the values of the Pt metal.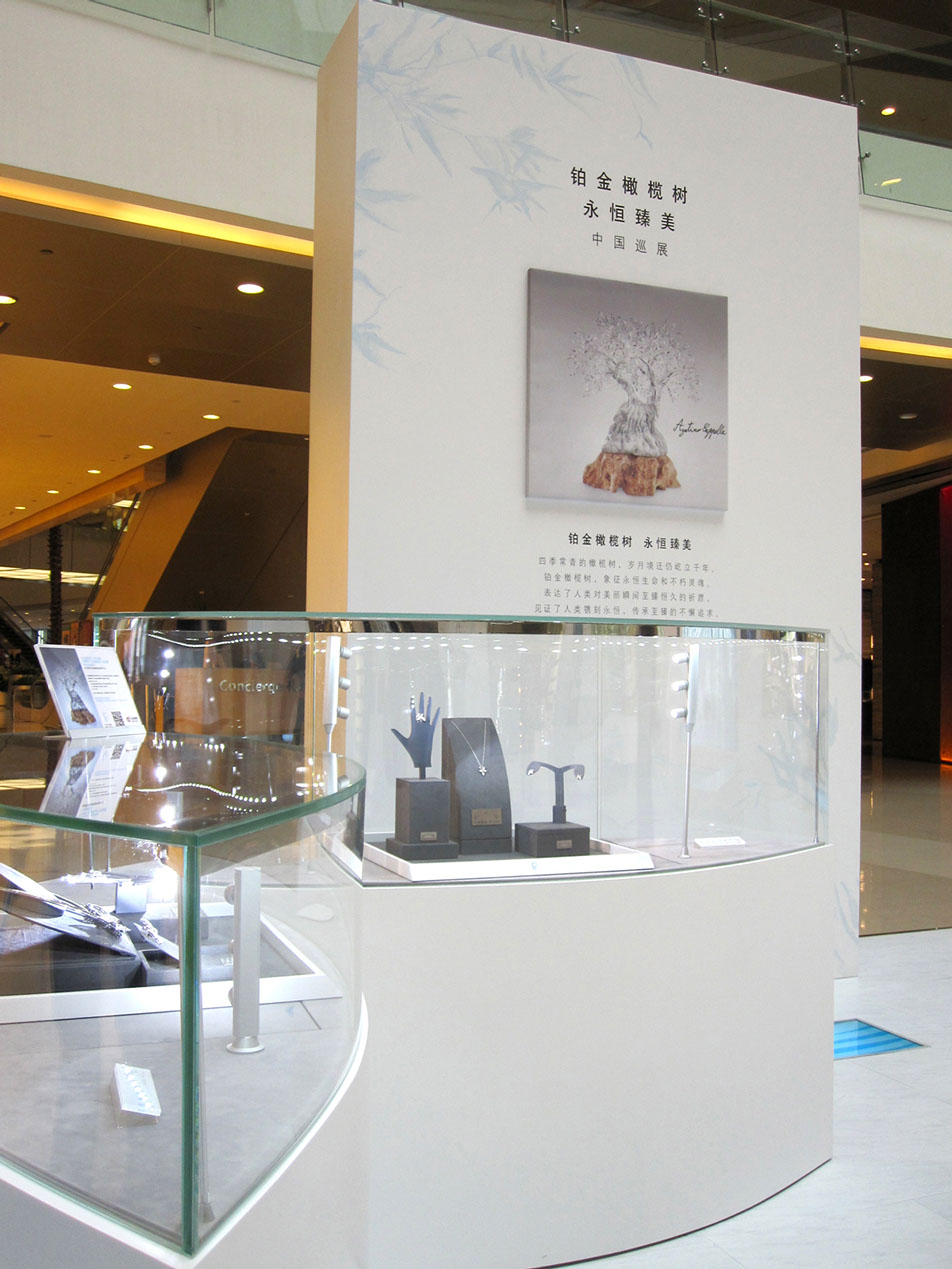 As part of this design direction, there needed to be PGI partner brand product on display & communication of the olive tree sculpture and the artist. The stand and displays were all bespoke designed using Point of Sale [POS] also specifically designed for PGI. The showcases were designed following the shape of an olive leaf.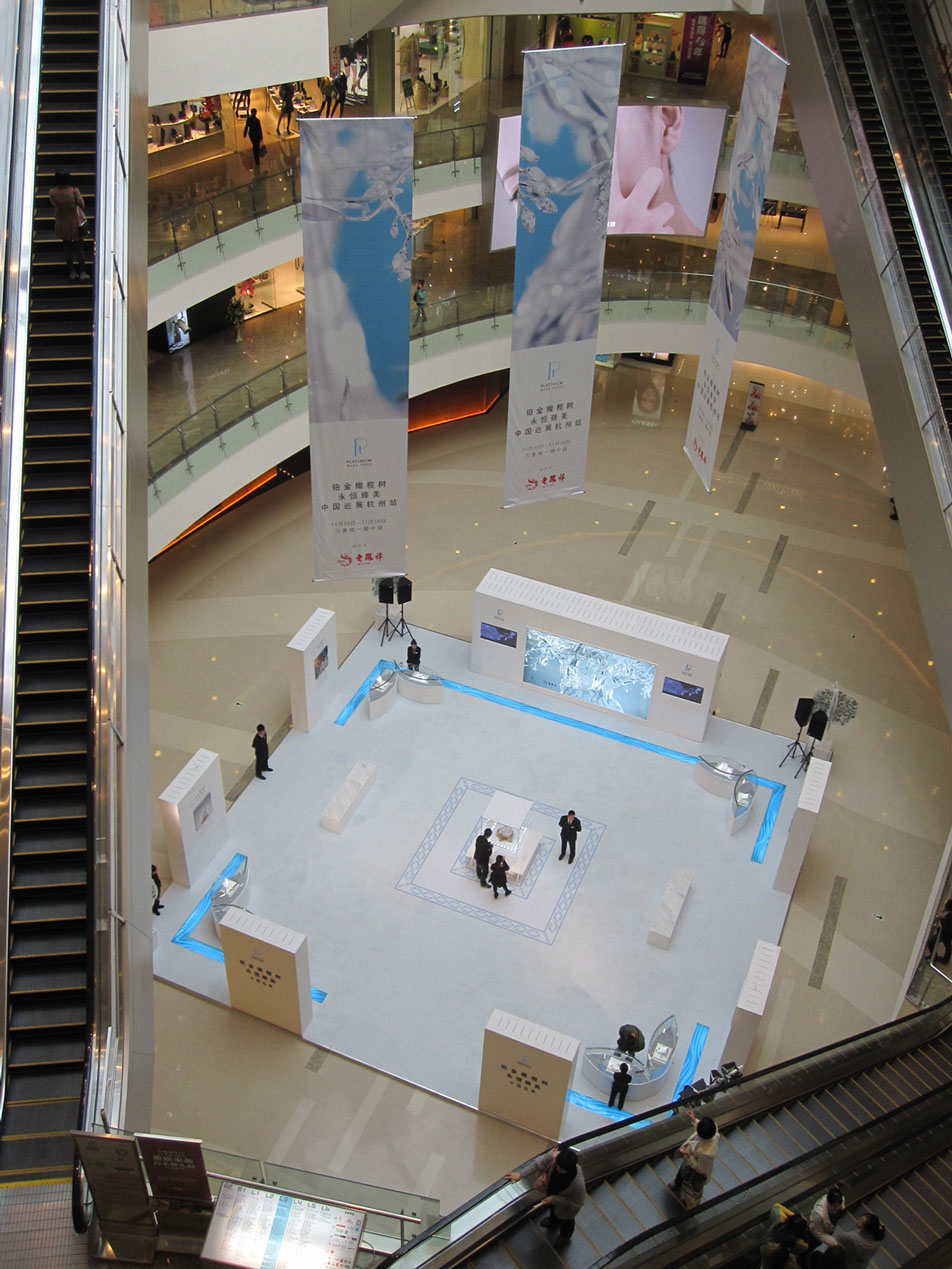 The result of this design was a successful event and show for the sculpture and achieved and exceeded the press and media targets PGI, the client, had set. The event stand was reused and set up in Shanghai, Hangzhou and Nanjing.