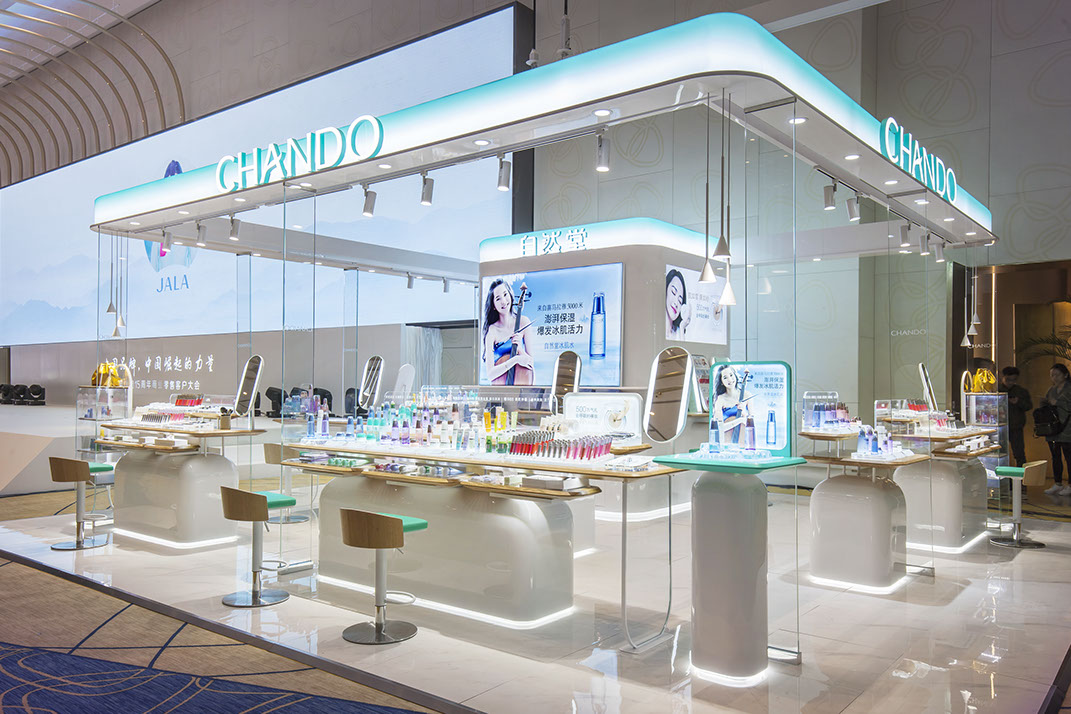 CHANDO COUNTER DESIGN
CHANDO, largest brand of JALA Cosmetics Group is one of the first brand in the mid-segment cosmetic market in China. As part of their re-birth, Overlay helped the group to strategize it's new positioning, re-centering their offer and communication on the brand's origins, the high plateau of Himalaya.
From it's logo to the brand communication guidelines down to retail strategies, we unraveled a clear 7 step directions to re-position, convince & seduce their audience. The aim was to shift Macalline from a destination space to an impulse purchase entertainment destination for it's customers. Events agenda along with Decoration Expertise Consultations as well as solutions to drive people up the floors while magnifying the retail offer in a relaxing & modern environment.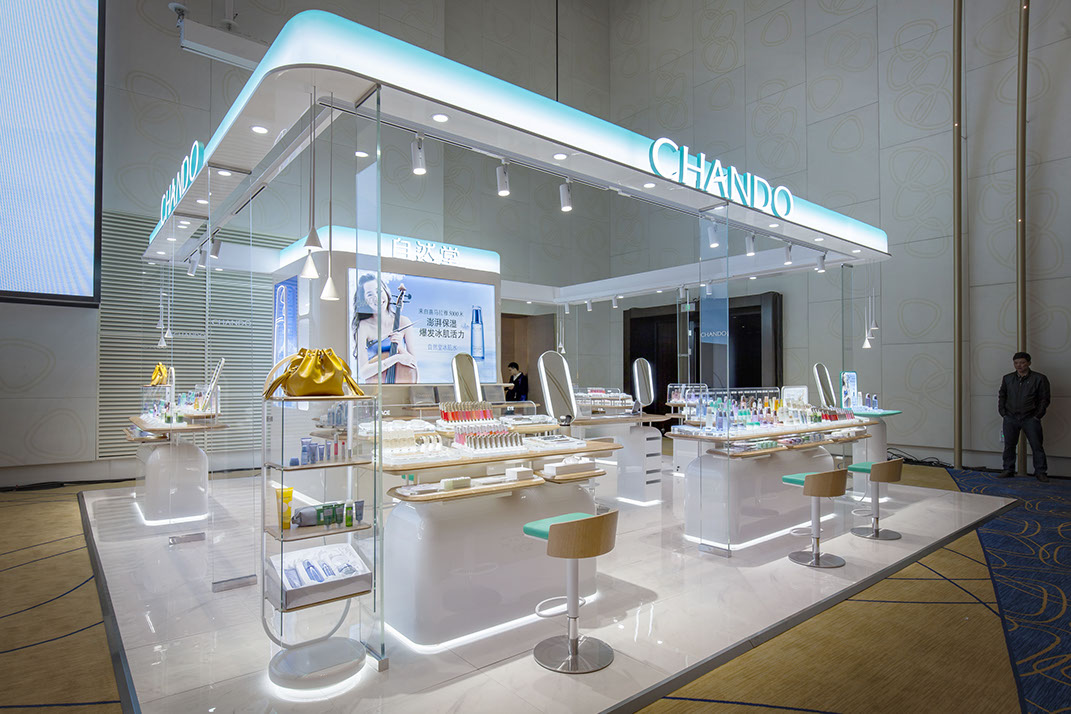 The design of their counter is metaphorically representing mountains, with pure & white shapes, supports to plateaus of flying cosmetic clouds. The counters radiate a fresh & natural aura, through the use of solid wood & frosted surfaces, contrasting with the glossiness of its premium base. The evanescence of the whole design being reinforced with the use of gradients.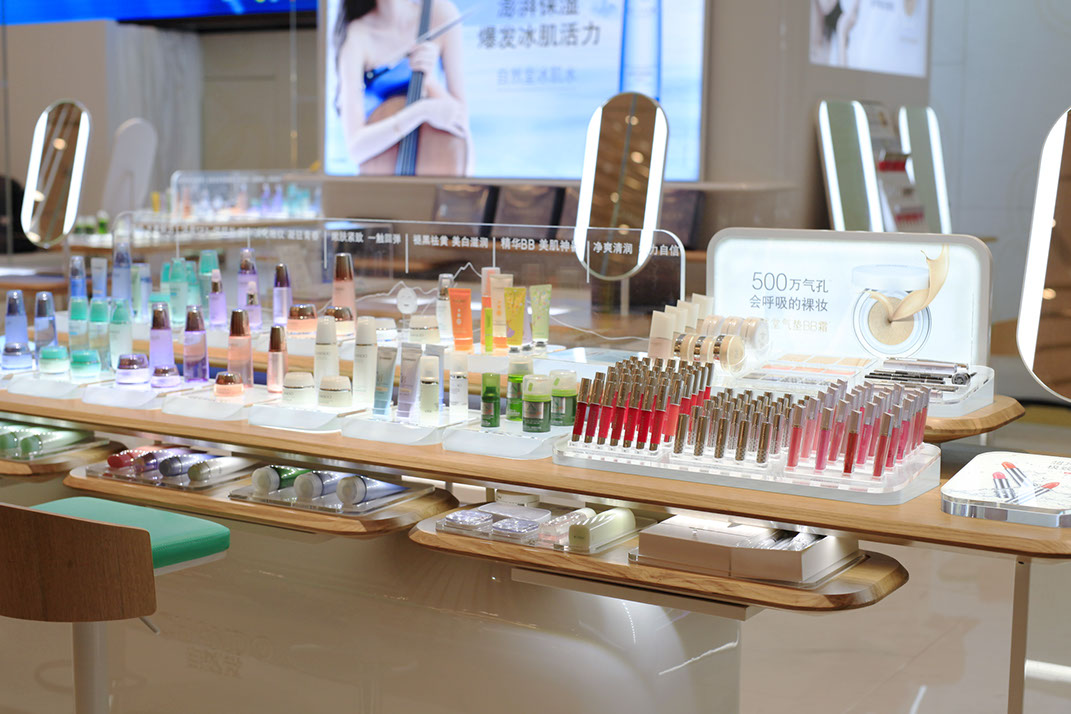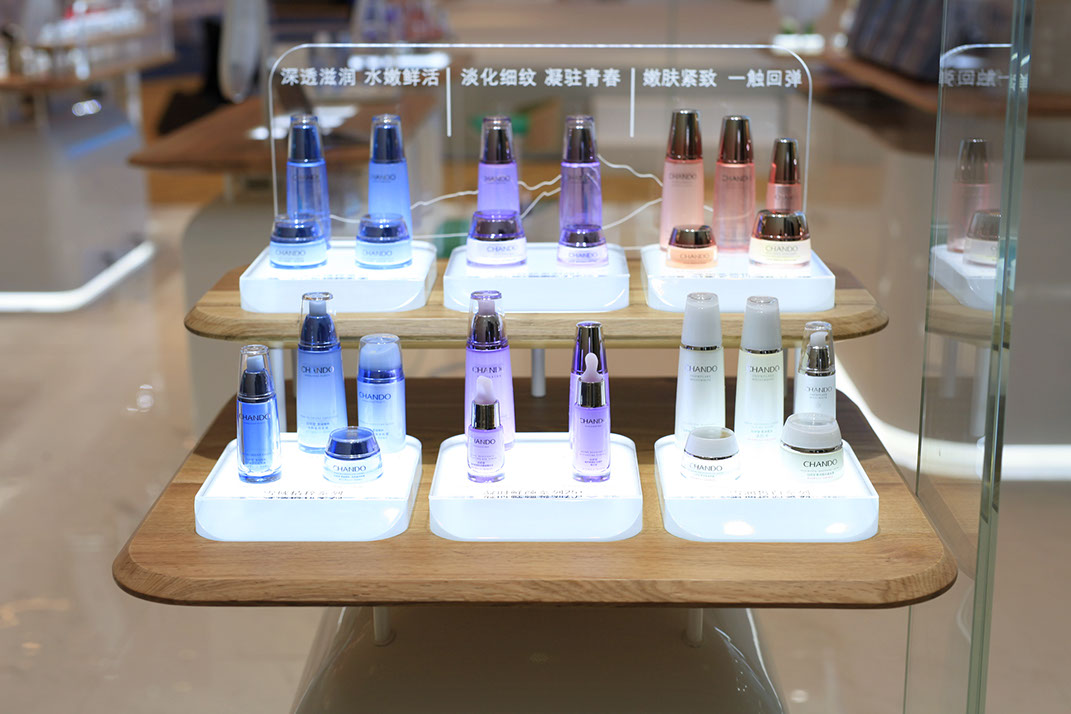 These counters have proven staggering commercial successes. Skyrocketing anywhere from 25% to 250% sales increase compare to their previous years design counterparts.