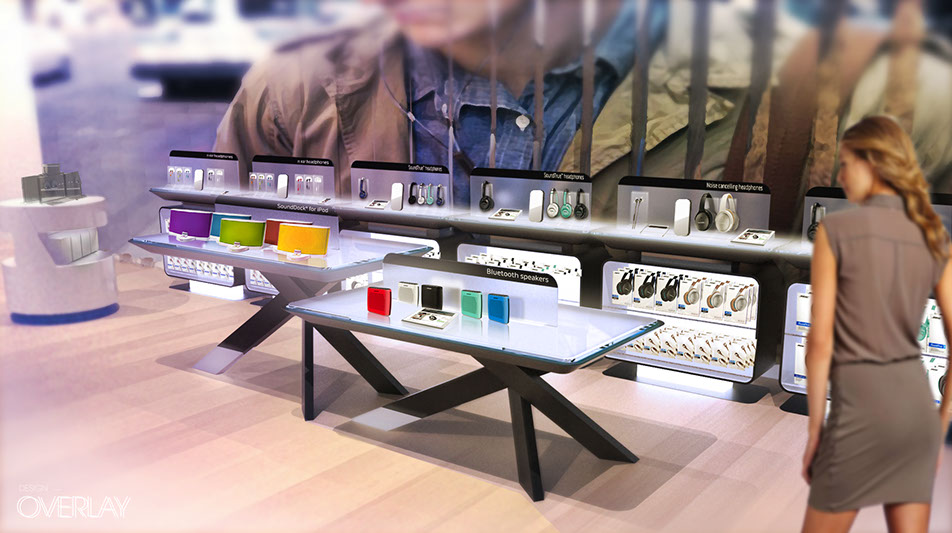 Retail Design
The name of the display installation can be called as Dissociating Backlight Display Table, and we call it "Tripod". In order to break the traditional design of rectangle table with 4 legs, the designer made a good use of the golden ratio to find the perfect support point with 3 crossing legs for such big table. This table is designed for displaying High-tech products, therefore, some special technics are used for the table surface to enhance the transmission effect. It feels like the table is lighting itself and the backlight from the table can outstand the product layout and gives a high-tech feelling.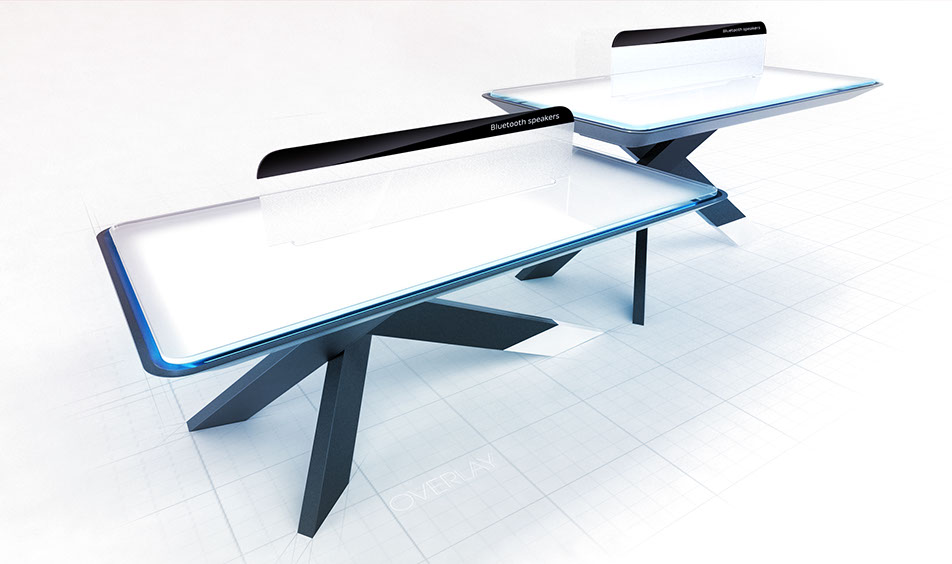 The power is from the leg marked white because it'shollow, the wires can go through and connect to the floor plugs.
Table cabinet is following the same design style.
This set of furniture received unanimous good commentsfrom the headquarters and Japan branch company of BOSE. They decided to duplicate the design to America stores as main display installation in store in 2015.