Stories to touch
We believe that the World, Markets and Consumers are Changing faster than ever.
That in this Complex & Crowded environment, brands need to rise their game to Engage Consumers.
Our work is Emotional, Experiential therefore Memorable.
We have developed a unique approach to Retail



Consumer & market research to find the strategic brand & experience positioning.
A memorable experience is a multi-sensorial one. We use the 5 senses so that consumer must remember you.
Retail is a science, a science where consumer have 8 seconds of attention span. At Overlay we apply a parametric approach that ensure that your store is optimized for consumer engagement.






Retail industry is facing the biggest evolution of its history. Now facing e-commerce, the only way to remain profitable relies on the capacity of retailers to re-invent themselves as emotional experience environment. This is where we strive to offer the most memorable and unique creation that will connect customers to a brand personality.
Fashion is a fast moving and highly creative environment. Designing boutiques to showcase apparel for women or men must provide the ideal platform. It should be a personal and all-encompassing experience that is as intimate and expressive as the clothes your customers will buy. We provide solutions for our fashion apparel with our experience and knowledge of luxury brands.
Exhibits are temporary, yet exceptional moments for brands to showcase the best of what they have. It is the occasion to get "out-of-the box" to offer exclusive and eye-catching experiences. We are here to help you extract the best of what you have in a single powerful installation that will create the buzz you are searching for in a usually over-crowded environment.





What will be your next move? What is the best direction to take in a world evolving ever more rapidly? Before deciding what store to open or what new product to launch comes the strategy. It is a collaborative effort to understand and uncover valuable market & customer's insight and to articulate them in a powerful and pragmatic action plan.
People buy emotions, not products. What story does your brand convey to its customers? Understanding your true brand personality through its history and future strategy will help us uncover your core beliefs. This essence of who you are, of why you do what you do, with our building blocks to create your identity.
After designing stores for years, our passion naturally led us to the creation of our line of furniture. Using shapes and materials we love, subtle elegance or surprising emotions, we want to froze in time some of our most unique ideas into design icons we can cherish and use on a daily basis.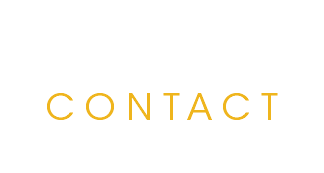 For any further inquiry, do not hesitate to contact us on the line below. We will reply to you as soon as possible.

In-depth analysis of your brand true needs & values, your store consumer experience, your competitors and the evolution of the market. The result of the analysis is a strategic brand experience positioning.


Scheduling the production, anticipating the costs, sourcing materials & drafting precise technical drawings. We use all the strength of our network of suppliers and technical teams to bring the concept to reality.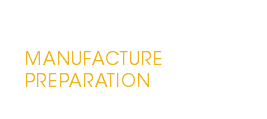 The opening of the first new store is always a moment of joy for every member who participates in the project. But our mission keep on going after that to ensure in the long term every detail is perfectly in place for your staff to operate it.


Unique, efficient, yet cost reliable creative solutions. We craft memorable retail experiences from the global atmosphere to the smallest displays. We then refine them with you until you can visualize the whole space of your future store.


Following closely the production to ensure the right realization of your idea, we help the manufacturers all along the way to overcome any technical challenge and monitor the right application of the intended design.